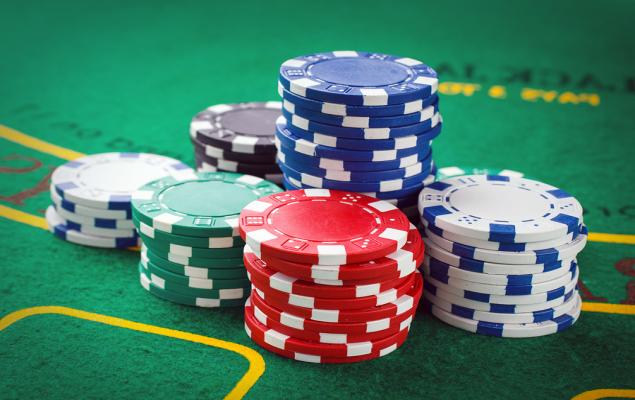 Full House Resorts (FLL – Free Report) is a Zacks Rank #2 (Buy) and it is the Bull of the Day today. This is a casino name that might have seen a slow down in business over the last week or so as cold weather and heavy snows blanketed most of the country. One thing I have learned over my years on the planet is that snow melts and weather changes. If investors were dumping this stock for those reasons, then I want to put out an idea as to why its worth a deeper look on the long side.
Description
Full House Resorts, Inc. owns casinos, and related hospitality and entertainment facilities in such as Silver Slipper Casino and Hotel in Hancock County, Mississippi. It also owns and operates the Bronco Billy's Casino and Hotel in Cripple Creek, Colorado as well as Rising Star Casino Resort in Rising Sun, Indiana, and Stockman's Casino that is located in Fallon, Nevada. Full House Resorts, Inc. was founded in 1987 and is headquartered in Las Vegas, Nevada.
Earnings History
Anytime I look at a company I look at the earnings history first. Does management have the capability of guiding Wall Street to a beatable level? The answer for FLL is yes.
Over the last four quarters I see two beats… and they are not small beats, these are big beats. There is one quarter where the was no estimate in the Zacks System and also one quarter with a miss.
The average positive earnings surprise over the last four quarters is 464%, and that is just great.
Earnings Estimate Revisions
The key to the Zacks Rank is move in earnings estimates. Positive estimate revisions send stocks to a higher Zacks Rank and vice versa. If you are a fundamental investor, you know that higher earnings will lead to higher stock prices.
The estimate for FLL are headed higher.
The Zacks Consensus Estimate for this quarter has moved from 6 cents to 14 cents over the last 30 days.
The estimate for the next quarter has moved form 11 cents to 17 cents over the same time horizon.
The full year 2020 number has yet to be reported, and investors are focusing more on the next year's numbers.
I see the 2021 number moving from 12 cents to 44 cents over the last 30 days. That sort of move helps push the stock to a Zacks Rank #2 (Buy).
Valuation
The valuation for FLL is pretty good. I see a 16x forward earnings multiple and a 3.8x book multiple. The company posted a contraction in revenue in the most recent quarter but is expected to show topline growth of 35% in 2021. A low priced stock with a good valuation and a solid growth story is something that a lot of investors can get behind.
Chart
These Stocks Are Poised to Soar Past the Pandemic
The COVID-19 outbreak has shifted consumer behavior dramatically, and a handful of high-tech companies have stepped up to keep America running. Right now, investors in these companies have a shot at serious profits. For example, Zoom jumped 108.5% in less than 4 months while most other stocks were sinking.
Our research shows that 5 cutting-edge stocks could skyrocket from the exponential increase in demand for "stay at home" technologies. This could be one of the biggest buying opportunities of this decade, especially for those who get in early.
See the 5 high-tech stocks now>>