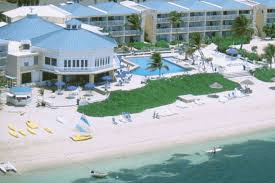 Superior Court Judge Jomo Meade on Friday lifted a sanction on the owners of the Divi Casino and Resort which would have required the casino be closed for 14 days.
Meade's decision came after an emergency hearing Friday on the matter of the Casino Control Commission's sanctions imposed Nov. 10 against Grapetree Shores, Inc. and Treasure Bay V.I. Corp., the owners and operators of the Divi Casino and Resort.
The V.I. Casino Control Commission imposed sanctions on the owners and operators of Divi Resort after they missed several deadlines to reopen rooms despite opening the casino, contrary to license restrictions.
In addition to mandating the casino close between Sunday and Nov. 29, the commission ordered the owners to pay $500 per day until they comply with license requirements, which include completing hotel repairs. Virgin Islands casino licenses are contingent on operating hotels, restaurants and banquet facilities in addition to a gaming establishment.
In his orders, Meade stayed the matter, allowing a formal briefing schedule over the next two months.
In response to the judge's action, Susan Varnes, president of Treasure Bay V.I. said,, "We are so relieved on behalf of all of our employees and community partners who have suffered so much during the five months we have been closed due to the pandemic. It would have been devastating to see anyone lose employment, especially around the holidays. We look forward to the opportunity to present our case in the Superior Court."