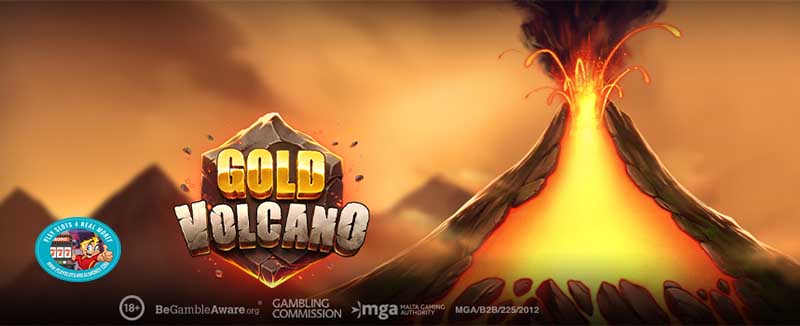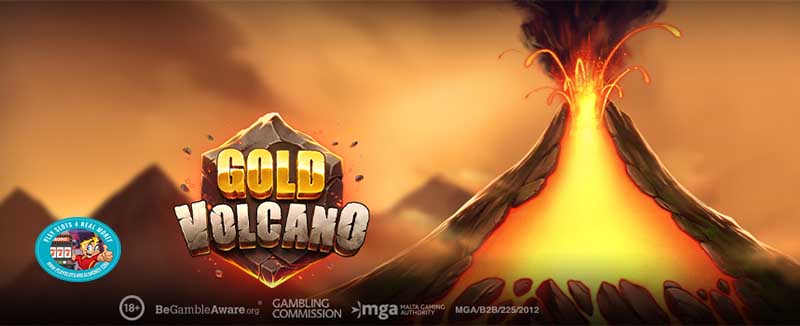 One of the most eruptive forces in the world is an active volcano. However, this still does not compare to the eruption caused by hitting a big slot jackpot. Players now have a chance to experience both through Play'n GO's latest slot game. Over the past few years, they have been expanding their business to more regulated markets.
Properly titled Gold Volcano, this game takes an innovative approach towards the popular cascading slot feature. Many of today's new releases are designed with cascading symbols. Yet, few match the intensity of a cascading feature within the setting of a volcano.
When Can Online Slot Players Feel The Eruption With Play'n GO's Latest Release?
The game's grid is shaped like a volcano to further tie in the theme. Play'n GO continues to do an excellent job of uniting slot design with slot mechanics. The new game was recently profiled on the company website.
Gold Volcano was described as placing "a firm link between the theme of the game and the nature of gameplay." A perfect example is the idea of symbols cascading upward from the base of the volcano. This follows the same movement of lava when a volcano erupts.
The Free Spin Feature Is Epic And Can Transform The Game Into An Expanded 8×8 Grid
There are a few features based on this upward flow. One of the best is a Free Spin feature that can transform the game into an expanded 8×8 grid. Going back to the base game, there are random game features to mimic the unpredictability of a volcano. This has a way of increasing the excitement for players. Also, if you like the sound of this game, take a look at Buffalo Golden 7s, and Buffalo Golden 7s.
The latest slot is part of an aggressive 2020 expansion plan. The Play'n GO design team has set their sights on 52 new game releases this year. This game a week pace would break all kinds of company records. Gold Volcano comes in as the 24th release in this bold quest. It is also shaping up to be one of the best.
Company CPO Martin Zettergren made the following statement concerning Gold Volcano:
"As with other titles like Nyjah Houston – Skate for Gold and Rally 4 Riches, we aim not only to visit some lesser-explored themes but also to bring a new dimension to them, providing new experiences to audiences."
He went on to add:
"Part of that is by creating games that tell a story. Not just in theme and description but also right the way through to features and gameplay. The result is exciting new titles like Gold Volcano."
A few of the basic characteristics of Gold Volcano include:
Game Type – Video Slot
Total Paylines – One
Volatility Rating – High
Maximum Win Exposure – 1,000,000 Coins
Language Support- 37 Different Languages
The "Dormant" feature comes into play with a lack of wins in the base game. The effects can only be played once per spin.
The "Pressure" feature is triggered at random when winning symbols are removed. A Wild symbol will occupy an empty space before any new symbols are released. Then can be randomly supplied with a 2x multiplier. Wild symbols displaying a multiplier have the ability to multiply with one another.
Many more included features add to the game's overall appeal and high volatility.
• Source: Latest Slot From Play'n GO Erupts Into Life! From Playngo.com On July 16, 2020.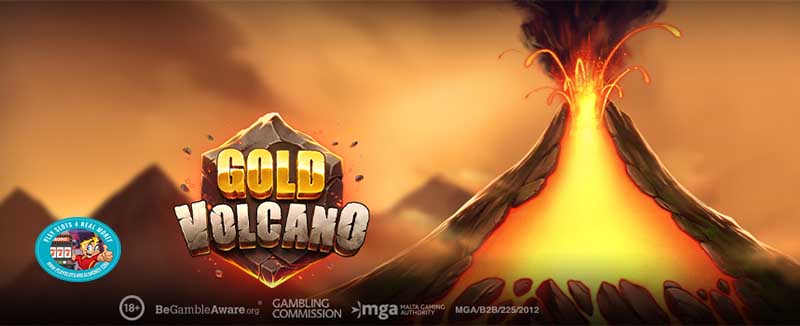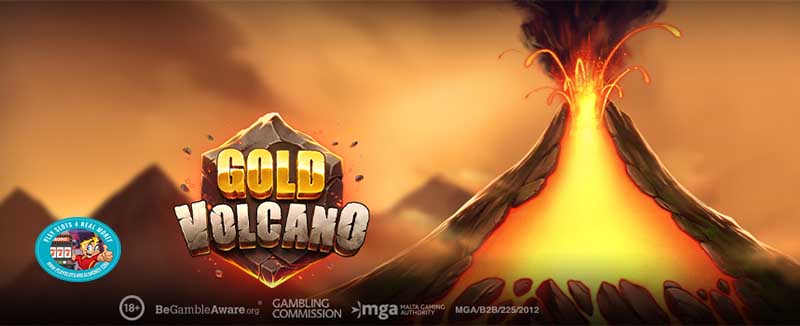 Article Name
Description
See The Free Spin Features That Expands To A 8X8 Grid Making Online Slot Players Feel The Eruption in Play'n GO's Latest Release Gold Volcano.
Publisher Name
Publisher Logo