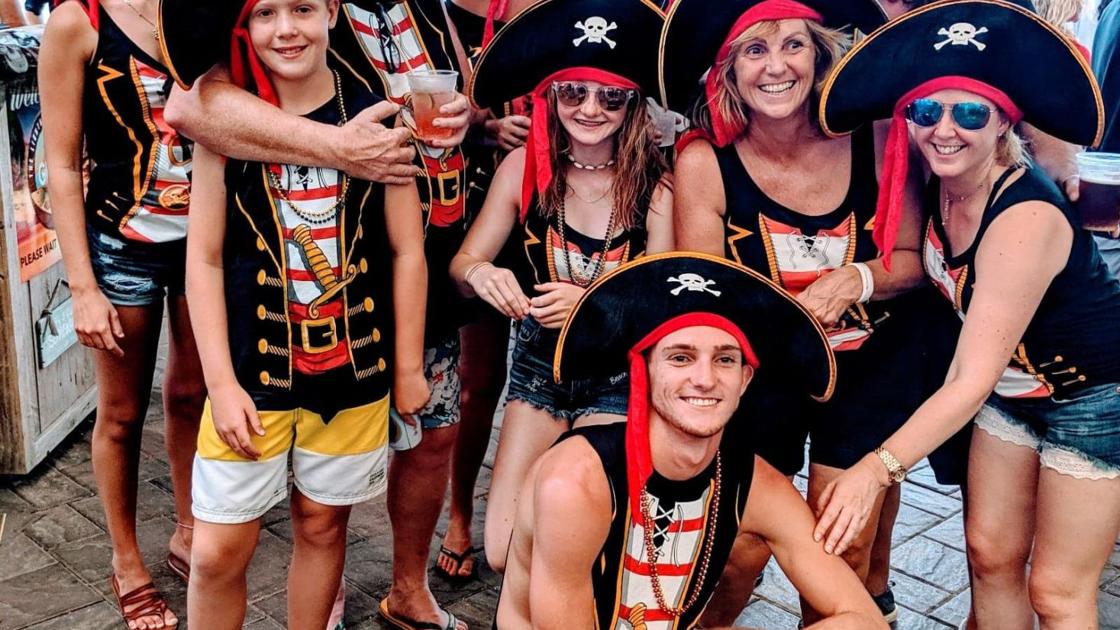 ENGLEWOOD — Ahoy. The nonprofit Englewood Beach Waterfest is ready to sign up crews for its Pack a Pantry Poker Run March 27.
The poker run will benefit the food pantries of Helping Hand in Englewood and the Charlotte County Homeless Coalition.
Land-lubbers, as well as boaters, can participate. You can use cars, motorcycles, boat or water scooters to get from place to place.
Waterfest organizers ask $20 per hand before Monday. Starting Monday, the coalition will accept $25 donations per hand.
The evening before the actual run, a reception will be held 5 p.m. to 9 p.m. March 26 at the Four Points Sheraton, 33 Tamiami Trail, Punta Gorda. Participants are asked to four non-perishable food items or a minimum $5 cash donation. The reception will include a cash bar, live entertainment, a raffle and other amenities.
Designated team captains will pick up at the reception a bag containing poker hands and meal vouchers. Also, T-shirts can be purchased online.
The run itself will see six stops:
• The Village Brew House in Fishermen's Village, the Four Points Sheraton docks, Punta Gorda.
• Rivera Bar & Grill on Alligator Creek, Punta Gorda.
• Cass Cay Restaurant in Burnt Store, Punta Gorda.
• The Ice Cream Social Boat anchored at Port Charlotte Beach boat ramps.
• Twisted Fork at Bert's Black Widow Harley-Davidson in El Jobean.
Hopes for calm waters
Hope does spring eternal, and Waterfest president Steve Gardiner looks forward to bringing two days of Offshore Powerboat Association championships to Englewood Beach in the fall.
Waterfest paid its deposit to the OPA for racing this fall.
"There's way more pent-up (energy)," Gardiner said. During the last race in November 2019, Waterfest saw 75 racing teams. This year, Waterfest could see 100 teams.
Like organizers of other large events, the Waterfest committee canceled its events last year due to the COVID pandemic.
With the vaccines becoming available, Gardiner is hoping the pandemic threat will be minimized by November. However, spectators will be expected to wear masks on the buses transporting them on and off Manasota Key.
Waterfest organizers know spectators need to feel it is safe to come back.
Ray LaBadie, a Waterfest board member and avid racing fan, said the OPA powerboat season is scheduled to begin in April. He is also confident the power boats will be racing off of Manasota Key this fall.