Joined: 11 Mar 2006
Posts: 91179
Likes: 33754
Location: Gambleville
1379871.10 NLN Dollars
Tournament Dollars

---
---
If you like free money then become an active member of NoLuckNeeded.com and make yourself eligible

for our "BUZZ Free Cash" Contests! This contest is free for all members. If you are not a member, join for free today.

Click here for the BUZZ


NoLuckNeeded.com March 2021 Free BUZZ Contest
FREE CONTEST – $50 Cash Prize to Win
How to enter this contest:

Make sure you are in the top 15 on the Monthly "Buzz" lists!

The top 15* members in each monthly "Buzz" category this month

will be entered in our monthly drawing!

Feel free to post here to "pad your buzz stats".
What are the Monthly "Buzz" Categories?

Top Posters, Top Likes Count, and Top Reviewers



How does the "Buzz" Contest Drawing Work?

The Monthly "BUZZ" Contest will include the March 2021 statistics

which means that entries will be selected after the 1st of April

from the "Last Month" Buzz list. To check your standing before

April 1st, click "Current Month" and after April 1st click

"Last Month". The top 15 members will be entered in the drawing.

*Additional drawing spots will be added if moderators such as TDTAT are on a list,

and/or if we have ties for the 15th/16th position.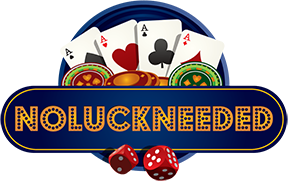 March 2021 $50 Monthly Drawing Winner:

••••••••••••••••••

The monthly drawing winner will be announced by the 7th of the month.

The Winner will be selected by a random number drawing of the top 15

members in each monthly "Buzz" category (Top Posters, Top Likes, Top Reviews).

Members listed on multiple lists will have a better chance

to win. Cash prizes are USD and paid by amazon.com e-gift card, Bitcoin, or paypal.

••••••••••••••••••

The Buzz page link can be found at the top of every

noluckneeded page, just below the NoLuckNeeded logo.
Click here for the BUZZ




_________________